Luray Recently designated Cabin Capital of Virginia and has over 250 cabinsDavid and Becky Foster own and run 12 Cabins in the Luray, Page County VALuray VA Cabin Rentals
Rustic Cabins
David & Becky Foster
Luray, Virginia 22835
Call David at: 540-843-3781
Check out the BEST of Virginia's Shenandoah Valley
on ShenandoahsBest.com
Accommodations Shenandoah Valley
Get a GREAT Deal on a Hotel in The Shenandoah Valley
Our growing list of the BEST businesses and business people in the Shenandoah Valley. We invite you to take part in promoting the best businesses and business networking events on our Classifieds and Events boards. -
Shenandoah Valley Business Directory
Have a Cabin in Page County, Luray VA and need help with a website or marketing plan? -
Contact Us
Our mission is to provide Shenandoah Valley VA Businesses with a cost effective way to level the playing field when competing against large national chains. -
Web Development Shenandoah Valley
"
We are CW Mossor Heating and Cooling has been repairing and installing air conditioners and heating units for home owners in Virginia for over 17 years. We moved to a new area and got in touch with Mark Barreres and he has helped us with our site and we are very pleased to save a LOT of money and have someone that is always here for me
." -
HVAC Repairs Frederick County VA
---
Powered by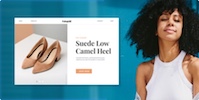 Create your own unique website with customizable templates.
Photo used under Creative Commons from vastateparksstaff